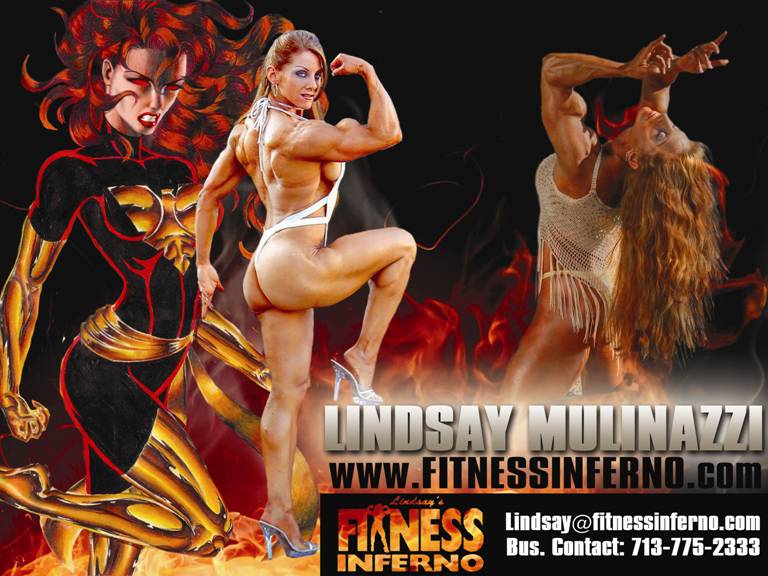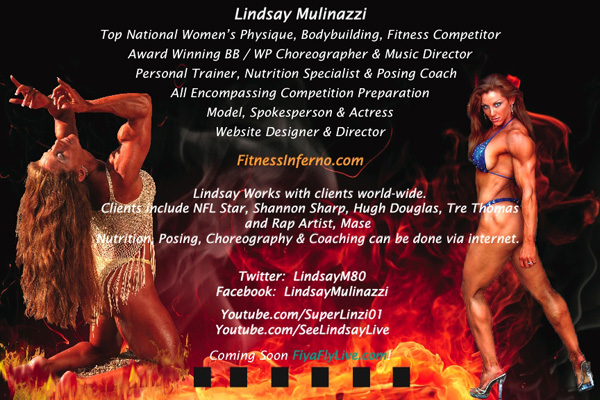 TRAINING & NUTRITION SERVICES
1-ON-1
Exclusively with The Fitness Inferno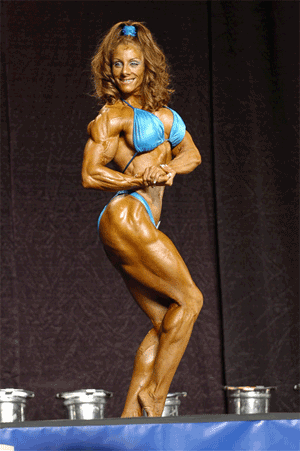 FITNESS & NUTRITION EXPERT
Over 20 Years of Exercise & Nutrition Experience
Over 15 Years of Competition Experience
Over 14 Years of Choreography Experience
Bachelor's Degree in Exercise Science/Kinesiology
Certified Conditioning and Strength Training Specialist
Contact Lindsay for more information on Bodybuilding and Women's Physique Posing and Choreography
Lindsay works with clients world-wide via Skype.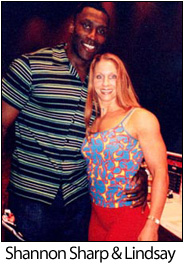 Lindsay specializes in professional athlete nutrition and training protocols. Being an athlete in the bodybuilding and fitness industry for the past twelve years, Lindsay is very experienced in nutrition and training competition preparation for bodybuilders, fitness, and figure athletes. She has worked closely with IFBB Pro level bodybuilders and fitness competitors. NFL athletes: Shannon Sharpe, Hugh Douglas and Tra Thomas, as well as Bad Boy Recording Artist, Mase. Shannon Sharpe lost 14 pounds in 4 weeks by following his Fitness Inferno Nutrition and Training Program that Lindsay prepared for him right before training camp in May of 2002. Mase lost 10 pounds in 4 weeks while on his personalized Fitness Inferno Nutrition and Training program. These programs include individualized nutrition, supplementation, training and cardio protocols that Lindsay personally customizes to each your needs and goals. She is an expert in sports nutrition and competition preparation. If you are a bodybuilder or fitness/figure competitor, Lindsay can assist you in the muscle gaining phase, the dieting phase, and the loading phase. Lindsay will teach you how to prepare like a pro and how to look like a pro on stage!
Check out a few of Lindsay's Nutrition Clients who you may recognize: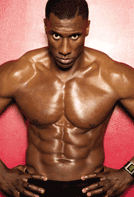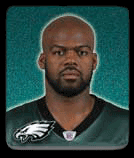 Bodybuilding & Womens Physique Posing & Choreography Guru
Contact Lindsay for your posing and choreography needs. Lindsay is an award winning choreographer that prepares your unique music and designs an original and amazing routine to bring out your best attributes and hide any weak points. She has been competing in Fitness and Bodybuilding since 1996, as well as the new Women's Physique Division. Lindsay has been choreographing award winning routines for male and female competitors since 1997. Her client, Amy Mendez, placed 5th her first time on the National stage in June 2011 in the Jr. Nationals and 2nd in the USAs in July 2011. See Amy Mendez here: http://contests.flexonline.com/contests/2011/npc_usa/amy_mendez/ and http://pics.musculardevelopment.com/index.php?mode=browse&id=27379
Posing and Choreography can be done via Skype – email, call, or text Lindsay to obtain references as needed.
Lindsay will help you ROCK THE STAGE WITH HER DYNAMIC POSING ROUTINES and UNIQUE MUSIC!