Lindsay is a world-renowned bodybuilder and fitness competitor with years of experience in nutrition and training. She designs nutrition and supplement programs according to her clients goals. Every client is different, therefore, no two programs are identical. To achieve your ideal beach body diet, she takes into consideration: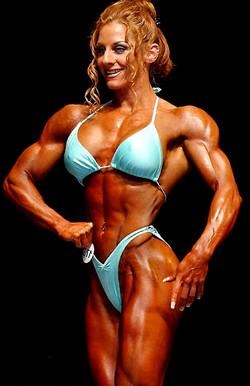 Current Eating Habits
One's Lifestyle
Career
Medical Problems
Ability to Workout
Desire to Workout
Type of Workouts
Workout Intensity
Metabolism
Daily Calories Burned
All nutrition, supplement programs and beach body diets provide the following:
Foods and Portion Sizes Per Meal
Calories Consumed In Each Meal
Total Protein, Carbs, and Fat Per Meal
Calories of Protein, Carbs, and Fat Per Day
Percent of Protein, Carbs, and Fat Per Day
Vitamin and Mineral Amounts Per Meal
Grocery List of Items on Meal Plan
Supplements
Supplement Schedule
Nutrition services are available by email or regular mail for those individuals who are not local.